About Killgurl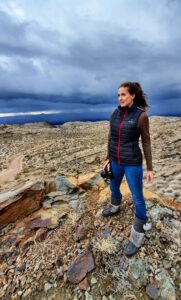 Hi and welcome!
I'm Lori aka "killgurl", a creative soul and adventurer, who you'll usually find with a camera in my hand.  This site serves as a hub for my creative endeavors, passions, adventures, how I am taking back control of my life, and stepping outside of my comfort zone.
With content ranging from photography, building and racing sports cars, moto adventures, traveling, outdoor activities, and a growing passion for wellness of the body and mind, I hope you'll continue on this journey with me and maybe even get inspired to explore your creative side, or at least enjoy watching me explore mine.
I live in the small town of Robbinsville, NC, I've been here my entire life, all 36 years of it.  It is a growing tourist destination for enthusiasts of excellent curvy roads, white water rafting and hiking. I caught the bug for motorcycles and sportscars several years ago and have owned a variety of each over the past few years. Teaming up with my husband Darryl "killboy" Cannon, we run killboy.com, the original Tail of the Dragon photography website featured in dozens of magazines and several television shows.  After being on his blog and social media for years, I've decided it's time for me to step out of his shadow and shine my own light for the world to see.
I really got inspired to create the Moto Memoirs blog series after being part of the Women's Motorcycle Tours online conference recently, with stories of my first motorcycle memories, a life changing wreck in 2008, to getting back on a bike after walking away from it.  Being a presenter and sharing the emotional side of my experience really made me look at my life and how it has changed over the past 12 years since the accident happened, and how it went far beyond riding a motorcycle.
I turned to creating art, outdoor adventures, and cars to help me cope with the mental war that was going on inside of my head.  I explored photography, designing shoes, modeling, creating beauty and SFX makeup looks, hiking, paddle boarding, even racing my car at half mile events.
A desire has been sparked to look deep within myself, to really figure out what I'm capable of.  I'm really looking forward to getting outside of my comfort zone, to really push my mind and body, to learn and discover new things about myself,  and to take you along on this journey with me.
XO – Killgurl
Photo credit: Darryl "killboy" Cannon